Helping You Understand Qualifications
The Scottish Credit and Qualifications Framework (SCQF) is Scotland's national qualifications framework and provides a way of recognising, describing and comparing the difficulty and 'size' of a whole range of qualifications and learning programmes.
In addition to mainstream qualifications which many employers will recognise -  Nationals, Highers, SVQs and Degrees - the SCQF also acknowledges Apprenticeships and learning programmes developed and delivered by companies or other organisations for their staff.
SCQF 'Levels' help you to understand the difficulty of the qualification, while 'Credit Points' indicate the amount of learning involved (i.e. how long it would take on average for an employee to complete). This information can help employers and employees contextualise their learning in relation to job roles in the workplace.
Use the interactive framework diagram to see where today's qualifications sit on the framework or compare the changing qualifications from the 1960s through to today using our Old V New resource.
Using the SCQF in Recruitment
When recruiting staff, how you specify the level of skill or competence that you need applicants to have is important. Ensuring you are asking for the right level of qualifications or skills, and understanding the wide range of qualifications now available, are both essential to maximising the range and diversity of potential applicants. 
Using SCQF levels in your recruitment processes instead of specific qualifications can significantly widen your pool of applicants who may have a wealth of skills, experience or qualifications at that level, ensuring you get the best range of suitable candidates for your job roles. 
For more information, see our Employer Guide and Levelling Tool.
Know Your Level
Nicola Smith, a Development Officer at the SCQF Partnership explains the importance of the SCQF in the recruitment process and talks you through how to use our Know Your Level tool to help you understand how to correctly level a job role.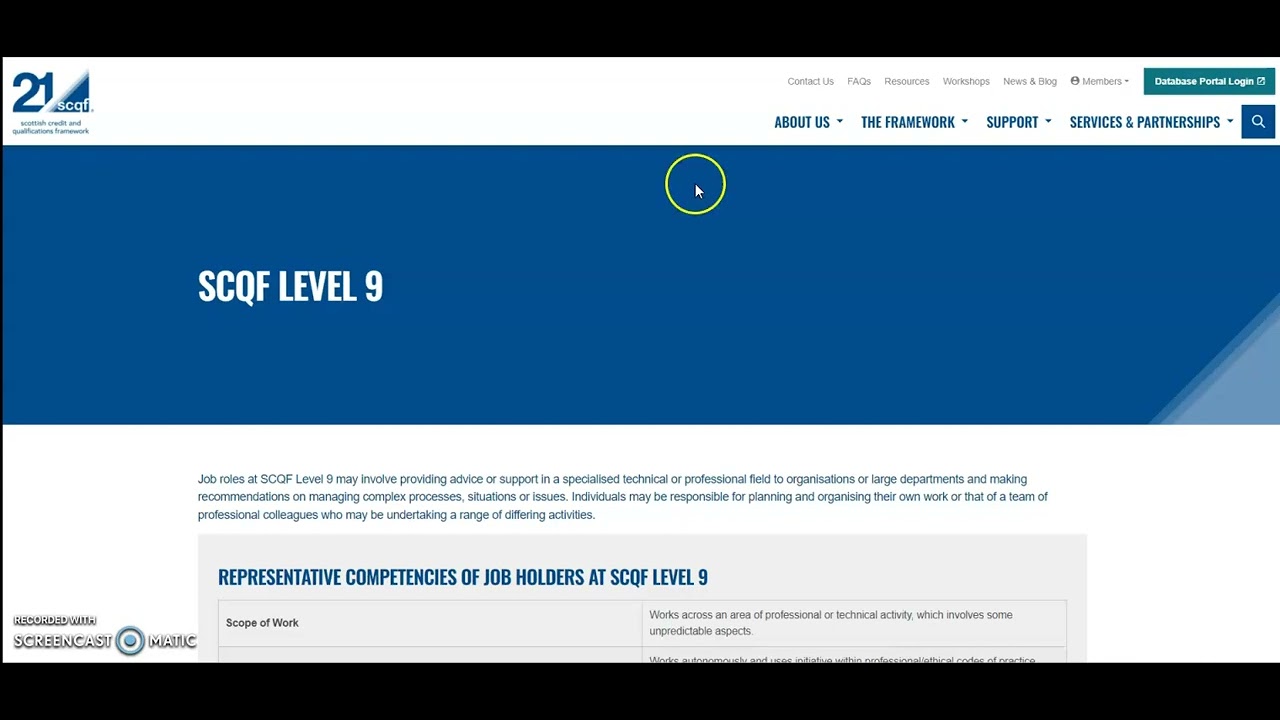 Book a free 1:1 Session
If you would like to know more about how we can help you with understanding the SCQF in the recruitment process, you can book a 1:1 session with our Employer Engagement Lead, Nicola Smith. She will talk you through the range of free materials and support that we offer, and let you know how you can become an SCQF Inclusive Recruiter.